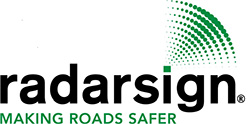 310-SIGN is pleased to be able to provide you the best range of Radar Speed Signs available and is proud to be a Canadian distributor for RadarSign®.
The Round Aluminum Pole With Square Base has:
Pole Style: Round Aluminum
Pole OD (outside diameter): 4.5"
Pole Length: Choice of 11 ft., 12 ft., 14 ft., 15 ft. or 16ft.
Base Style: Octagonal
Base Anchor Method: Cement pad with concrete form kit
All Radarsign pole bases have a breakaway design that meets FHWA crash test guidelines.