View Pricing or Purchase Online Here
Flex Impact Sign Stand

Surface mounted and spring loaded to rebound from strikes or impact.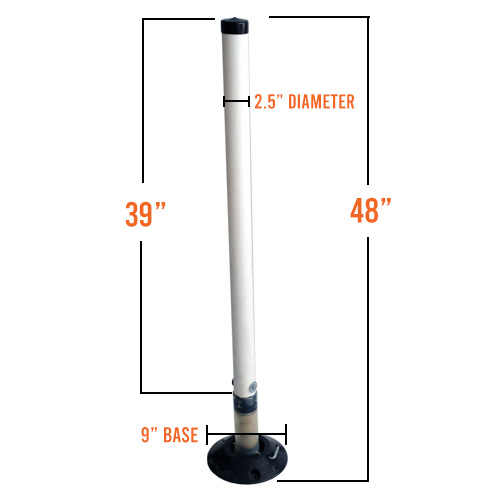 > Features:
Tubular design, light weight and easy to assemble. This stand is ideal for parking lots and high traffic locations that are prone to impact. Such as parking stalls where the sign may be backed into or run over. When hit, the sign will be pushed over and once the vehicle has been moved, the stand will rebound to it's upright position.

Unique rubber cushioning acts as the spring and bring the stand upright after impact.
PLEASE NOTE: Sign sold separately