Recently we were on-site doing a safety signs audit at a clients heavy truck wash bay. We came across one of our manufactured signs which was covered in bitumen (crude oil). Bitumen is an extremely thick product which has a waxy, tar-like texture and it's very difficult to wash off. It repels water similar to a stained deck in a rain storm. After attempting to clean the sign with a soapy rag it was clear we would need strong chemicals to breakdown the crude oil.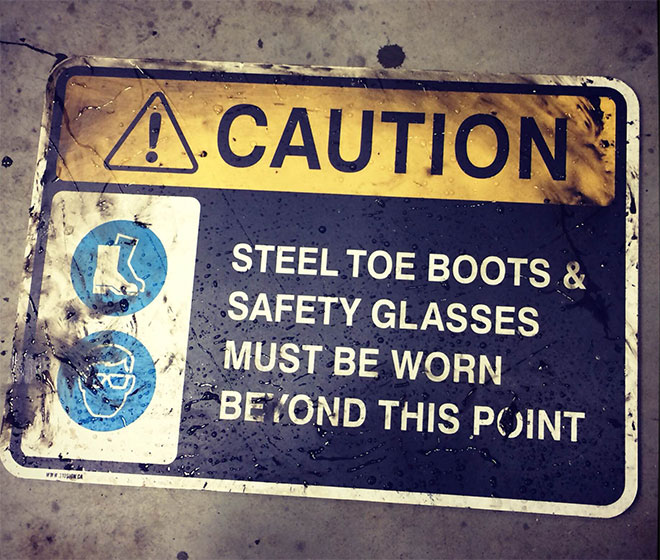 We used Varsol (paint thinner) to scrub the sign clean. It was no surprise that our sign could withstand such a strong chemical agent without degrading or dissolving the graphics on the sign. All of our safety signs are coated with Hi-Life Overlaminate to prevent UV fading, provide a heavy-duty scratch resistant layer and resist chemicals. Many companies offer expensive upgrades like this, but at 310-SIGN, high quality longevity like this comes standard - as does our 5 Year signage warranty.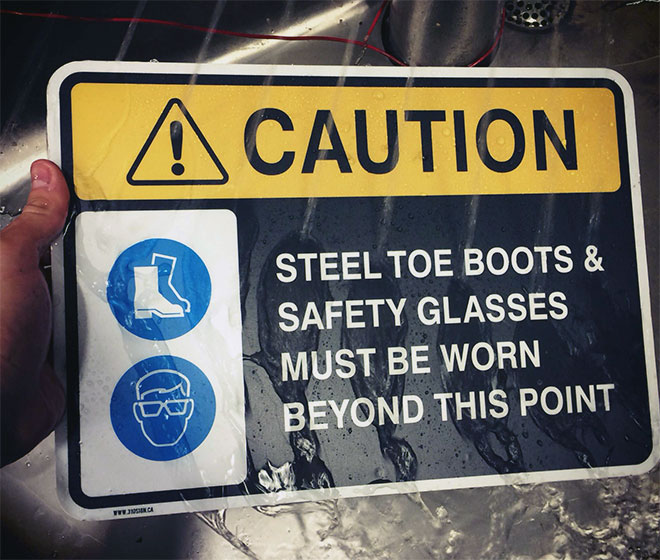 When it comes to safety signs, 310-SIGN offers the toughest materials and best product warranty in Canada.