Are you concerned for public safety or the safety of your workers in construction & work zones? Traffic safety is a serious issue and speeding through neighbourhoods and work zones is a continuous battle. 310-SIGN offers an innovative traffic calming solution proven to slow drivers down and reduce the number of speeders by up to 80%. In 2015 we helped develop new features to our existing line of Radar Speed Signs to maximum the efficiency and ease-of-use for practical applications, all at an affordable cost.
Watch our TC-400 Radar Sign Video
NEW! Radar-on-the-GO Version 2.0
Now available with 'Tilt-n-lock' Hitch Bracket to allow access to the vehicles Tailgate (or Rear Access Doors.)


Now available with an optional 7-Way RV/Trailer Plug Power Source to operate the unit using the Vehicle's Auxiliary Power.
Fleet customization available when ordering +10 units. Call for pricing and details,

1-844-289-7446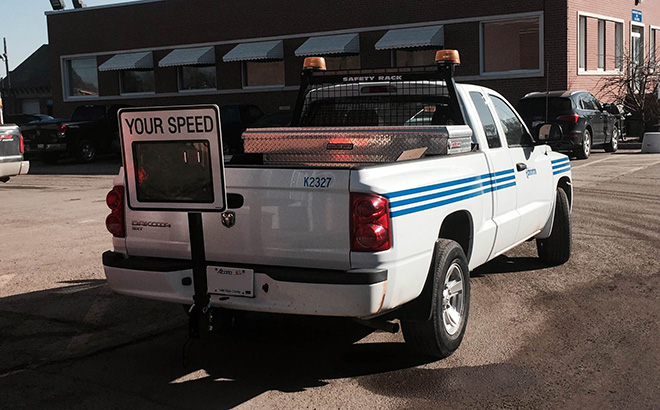 Hitch Mount Radar Sign on a City of Edmonton Road Mainteance Vehicle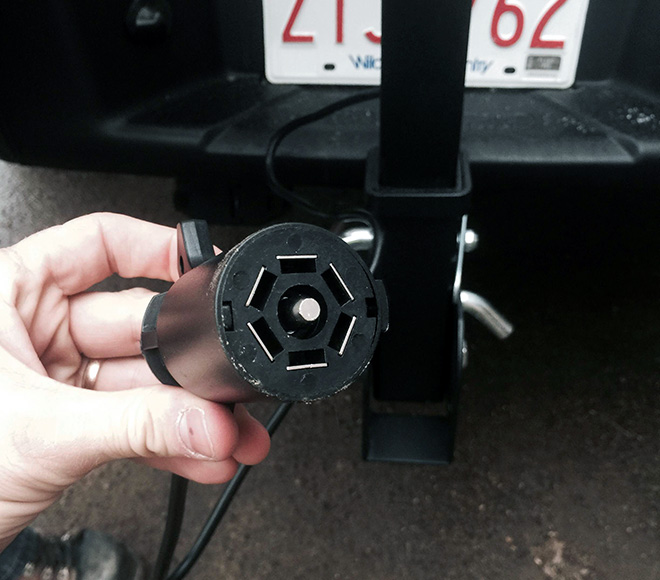 Connected to the vehicles 7-pin trailer plug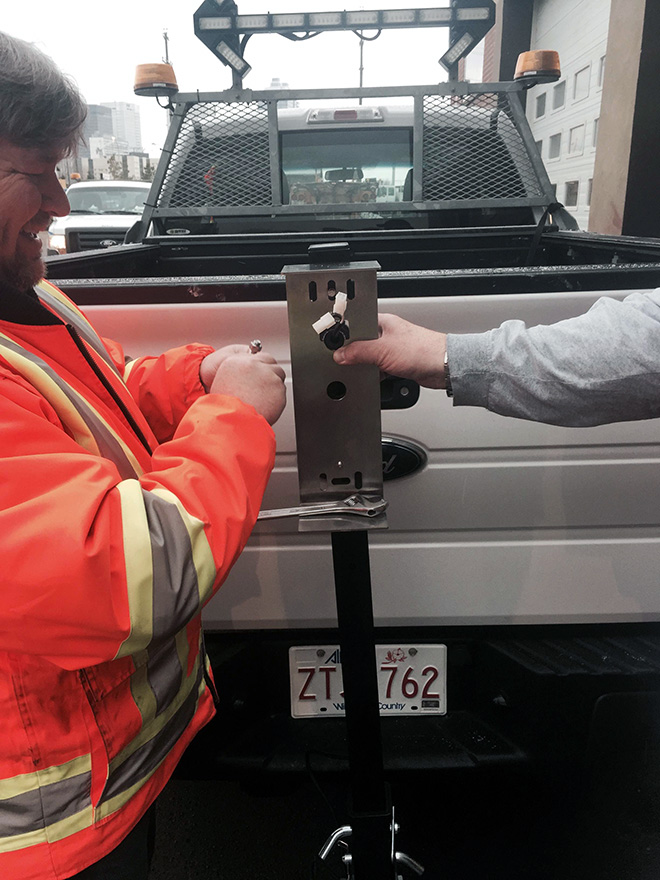 The Hitch Mount Radar Sign can be installed in minutes for quick deployment and take-down.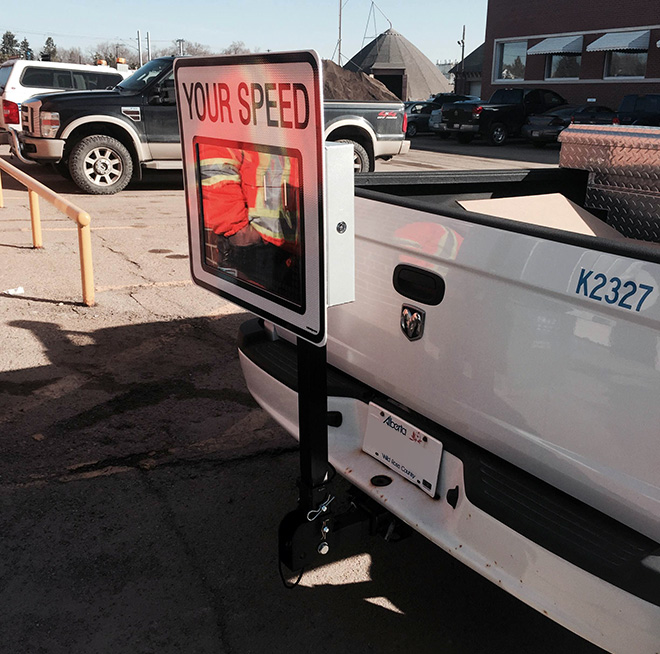 The Tilt function allows for the tail-gate to be opened without removing the Radar Sign.